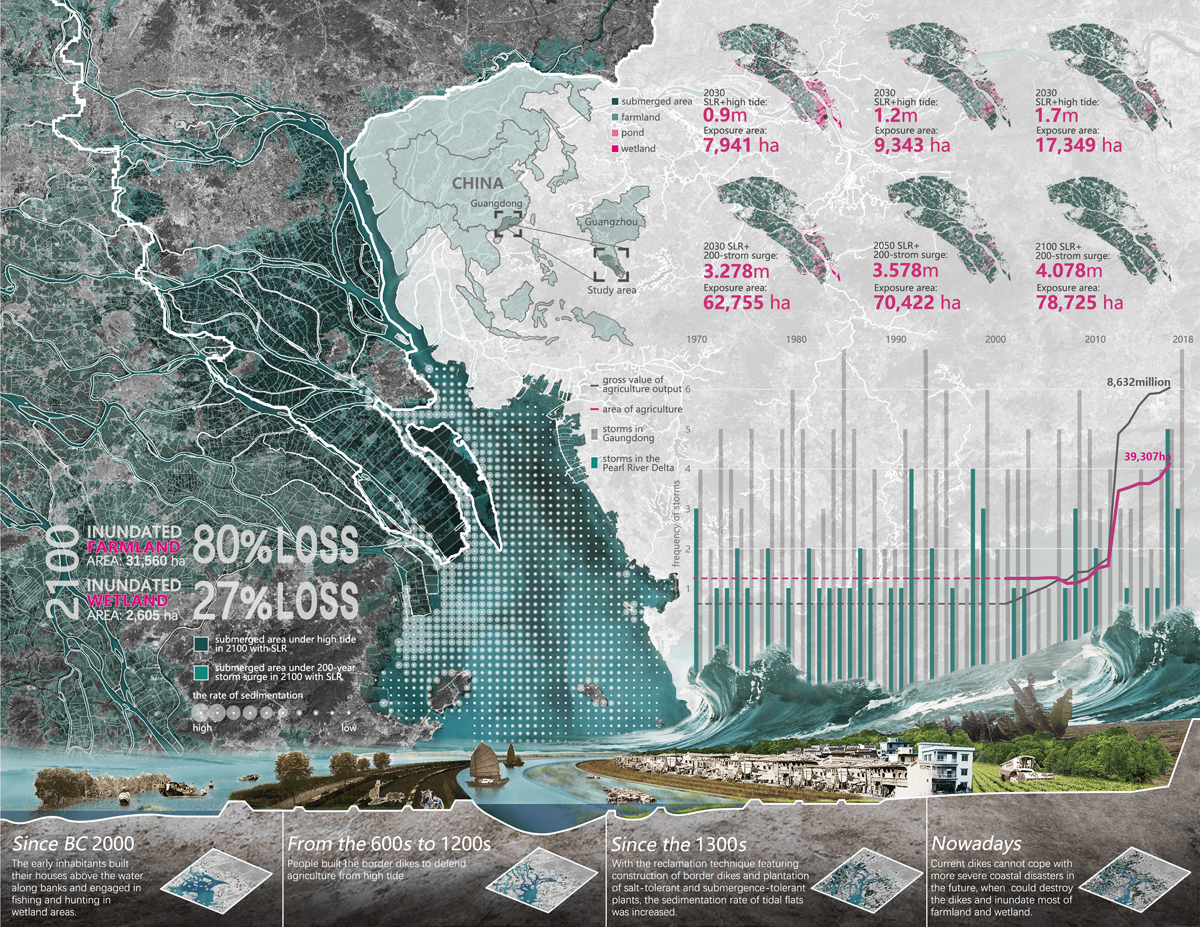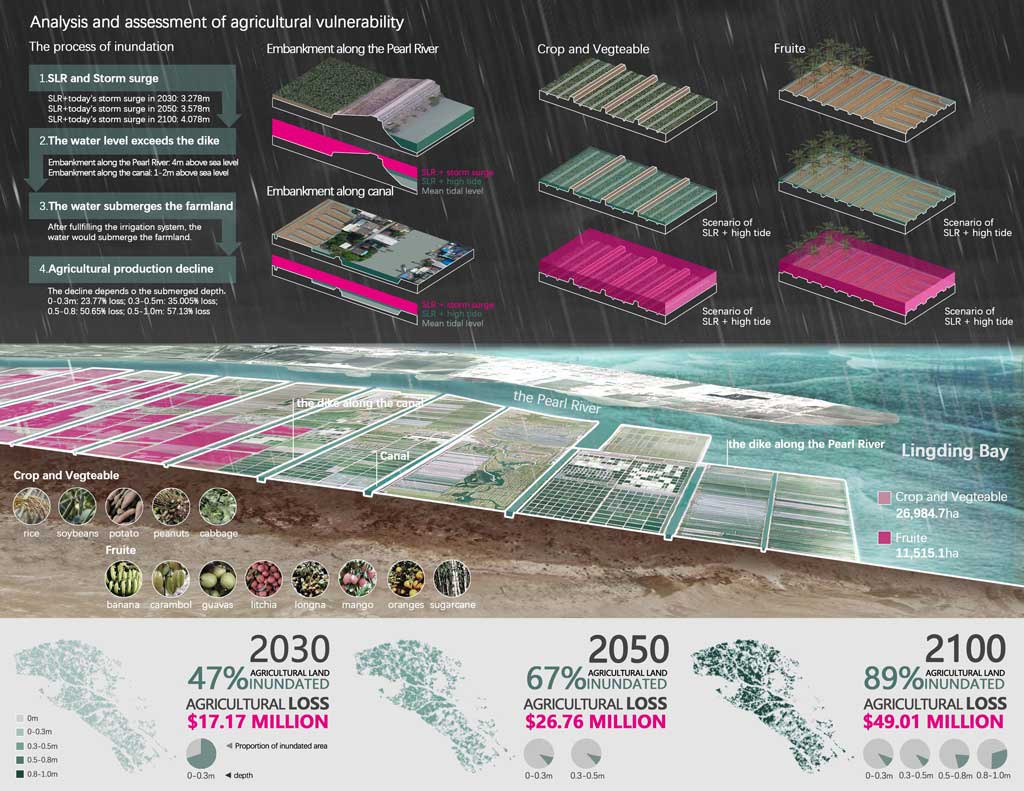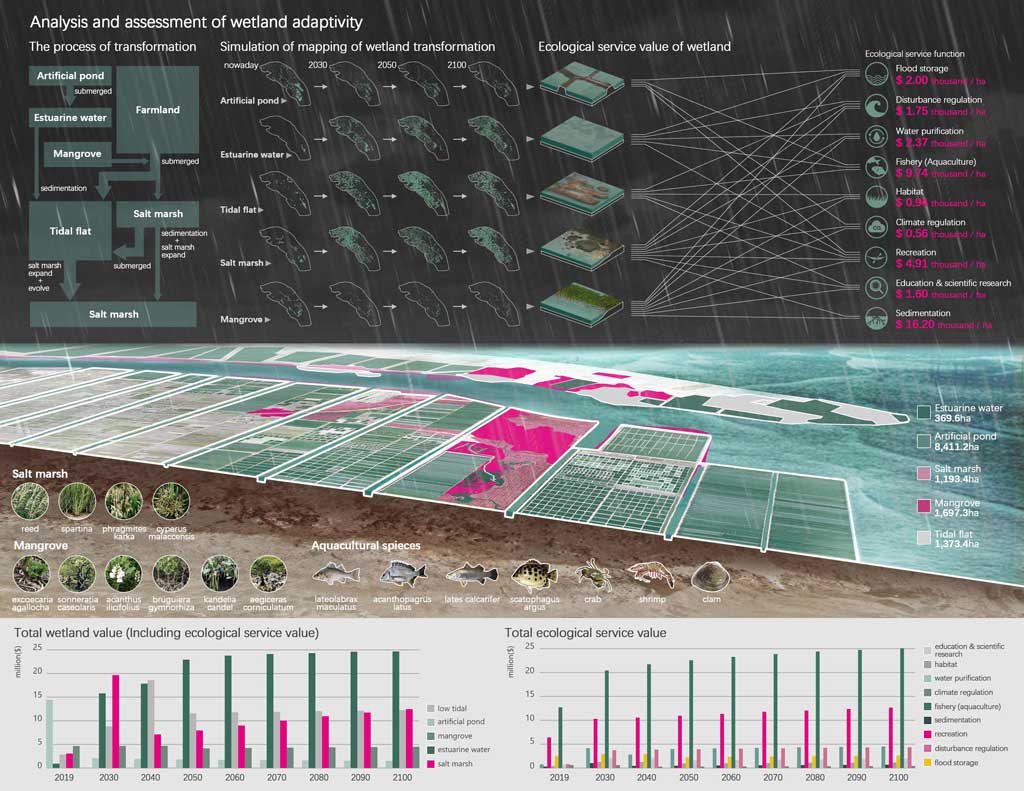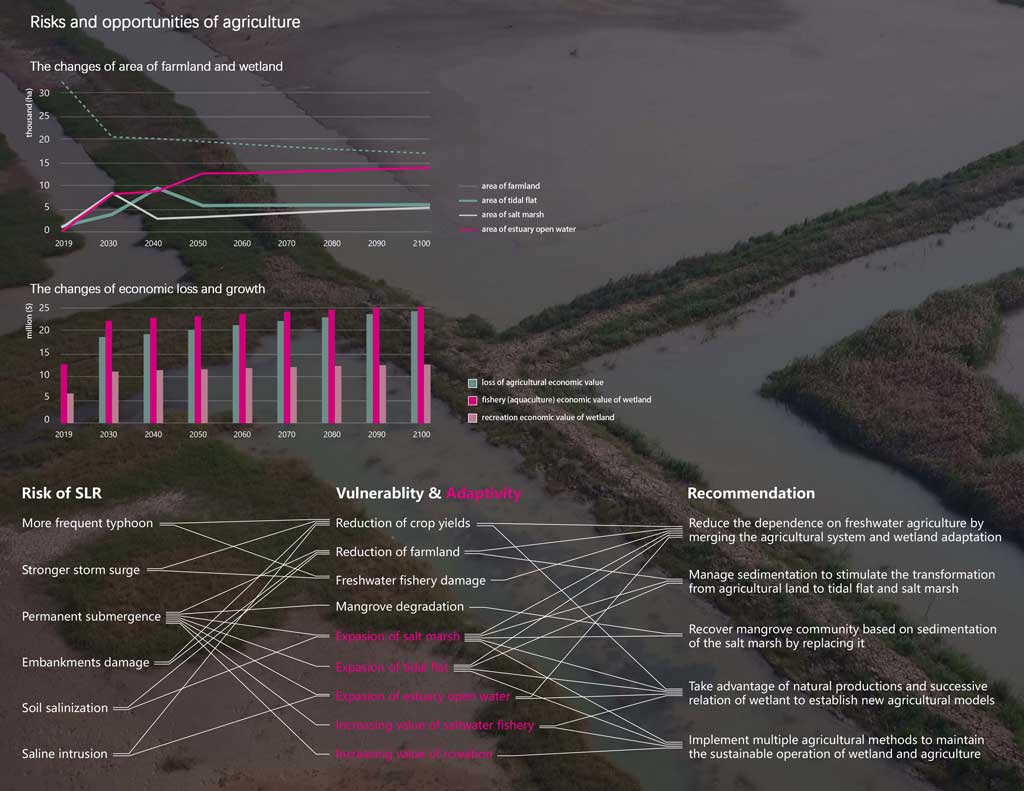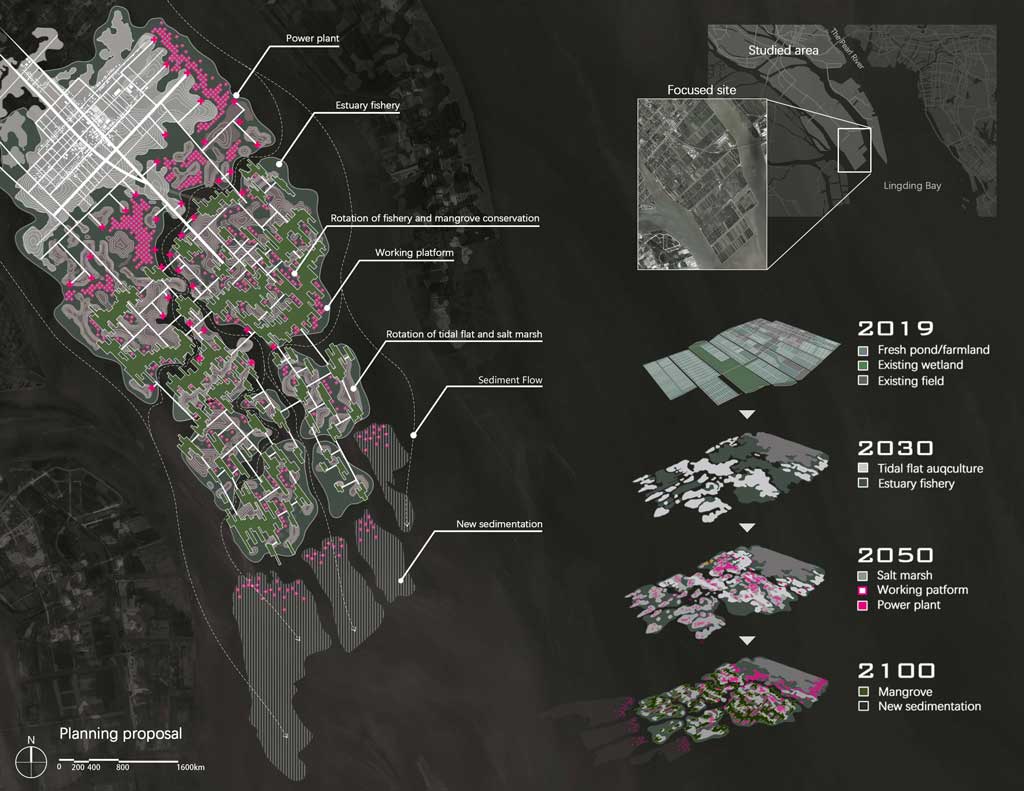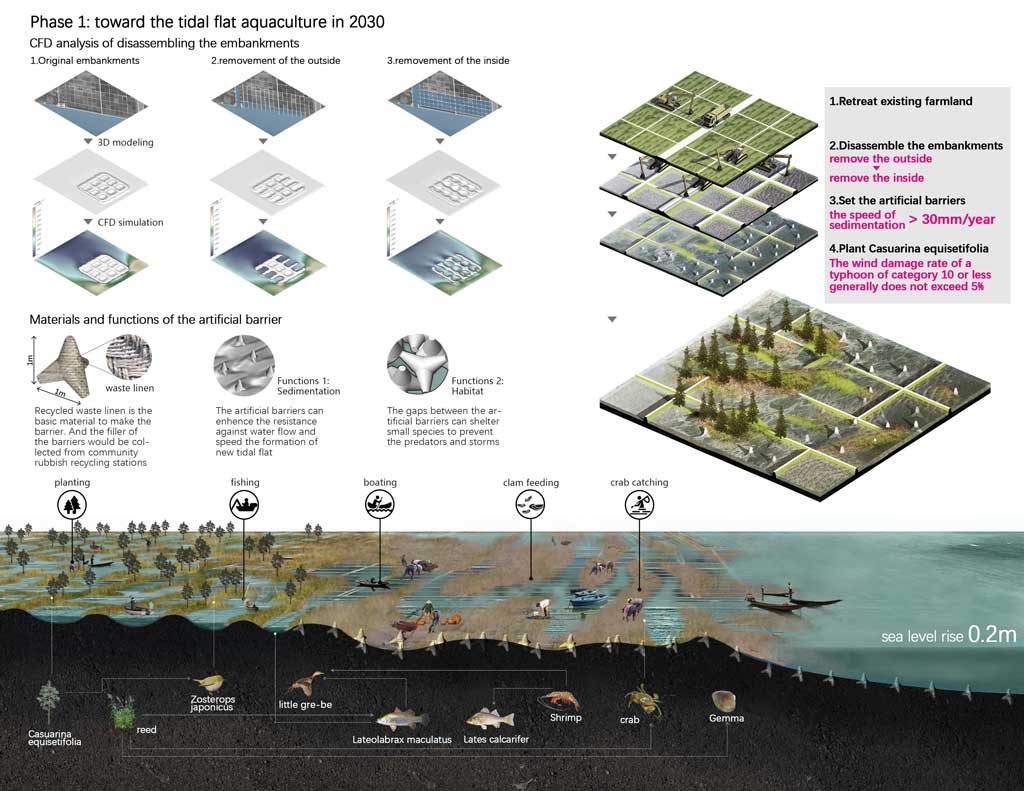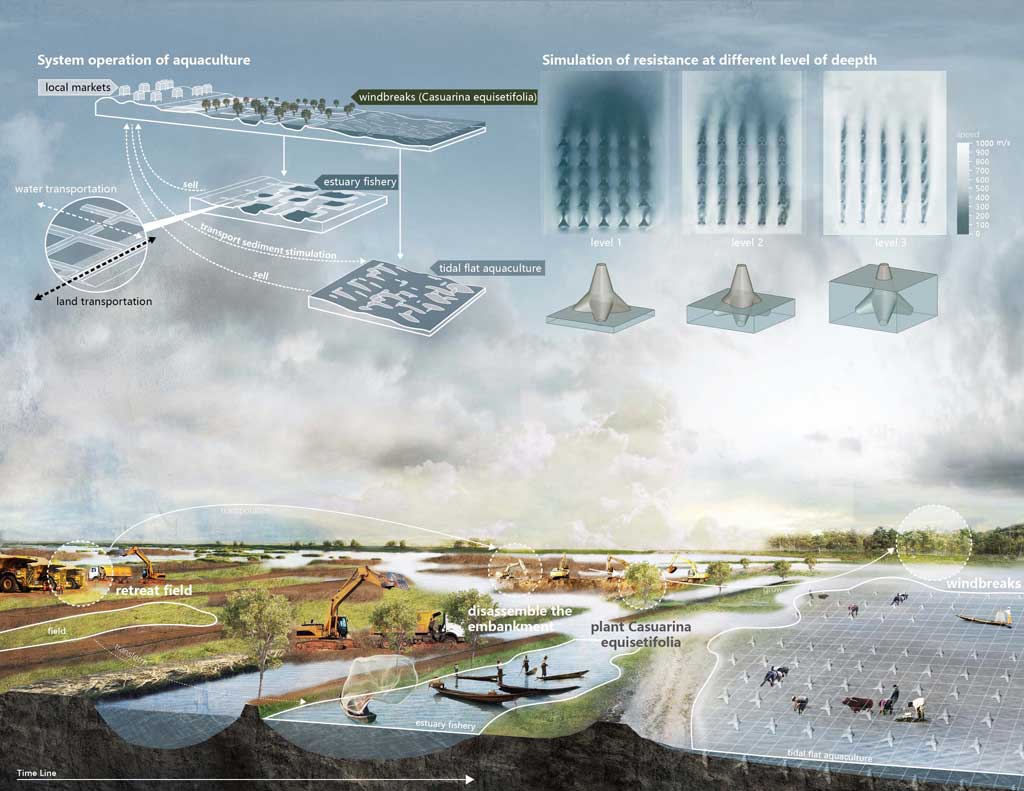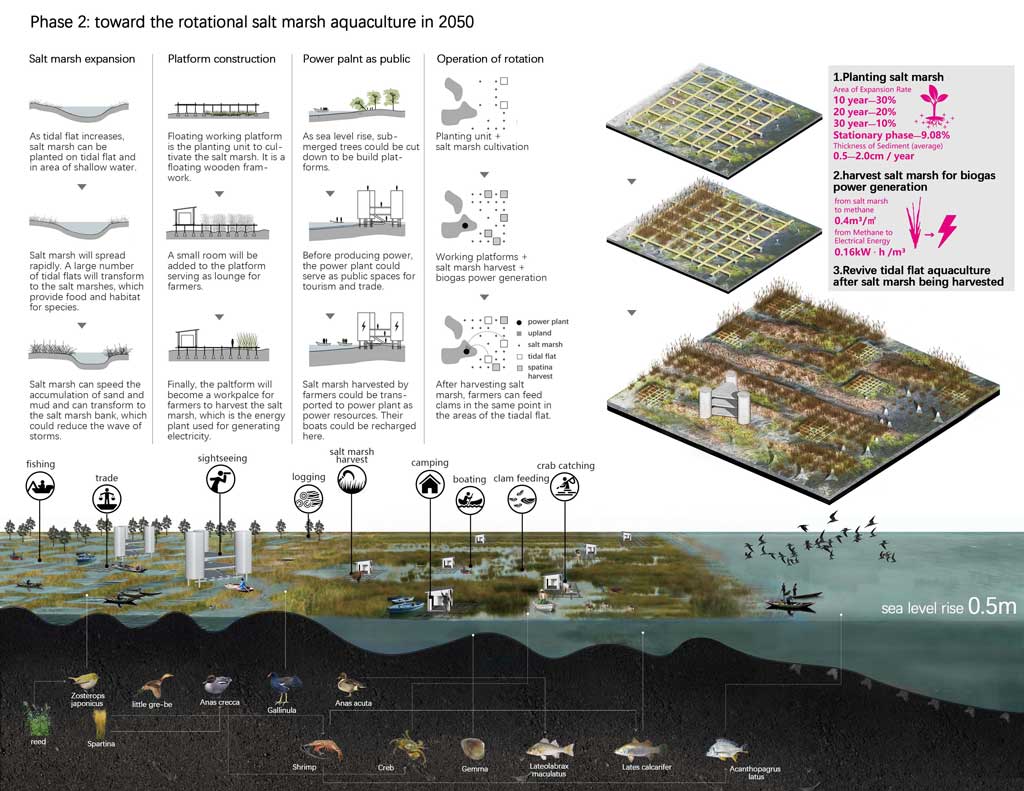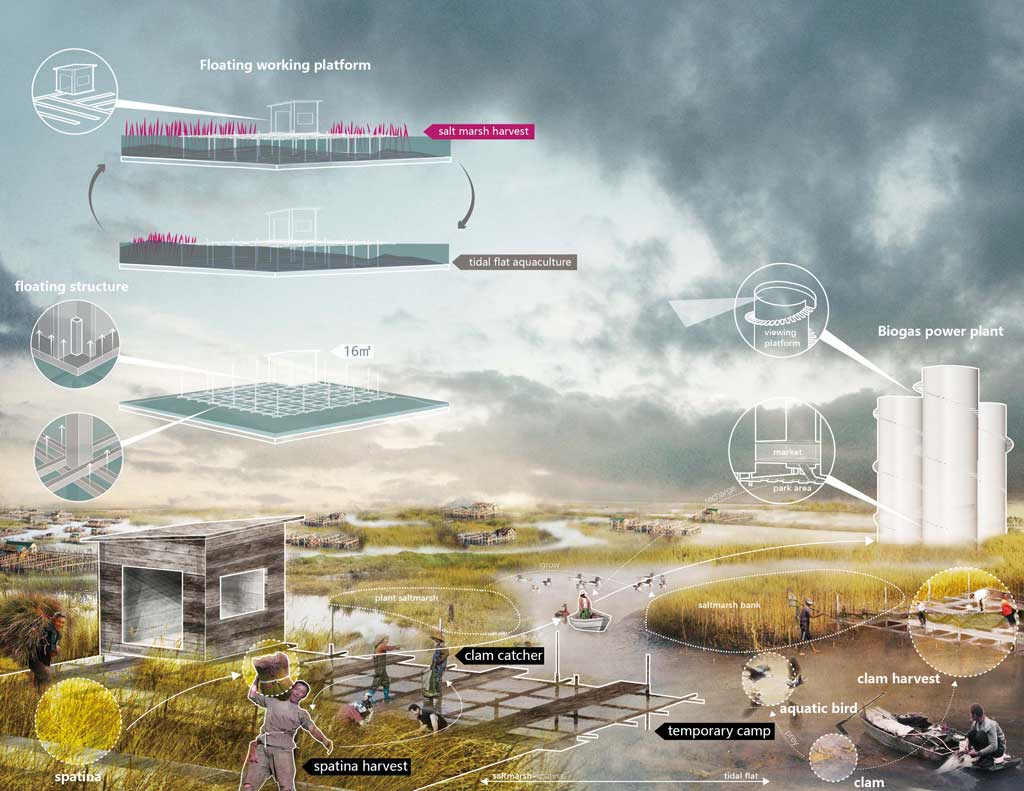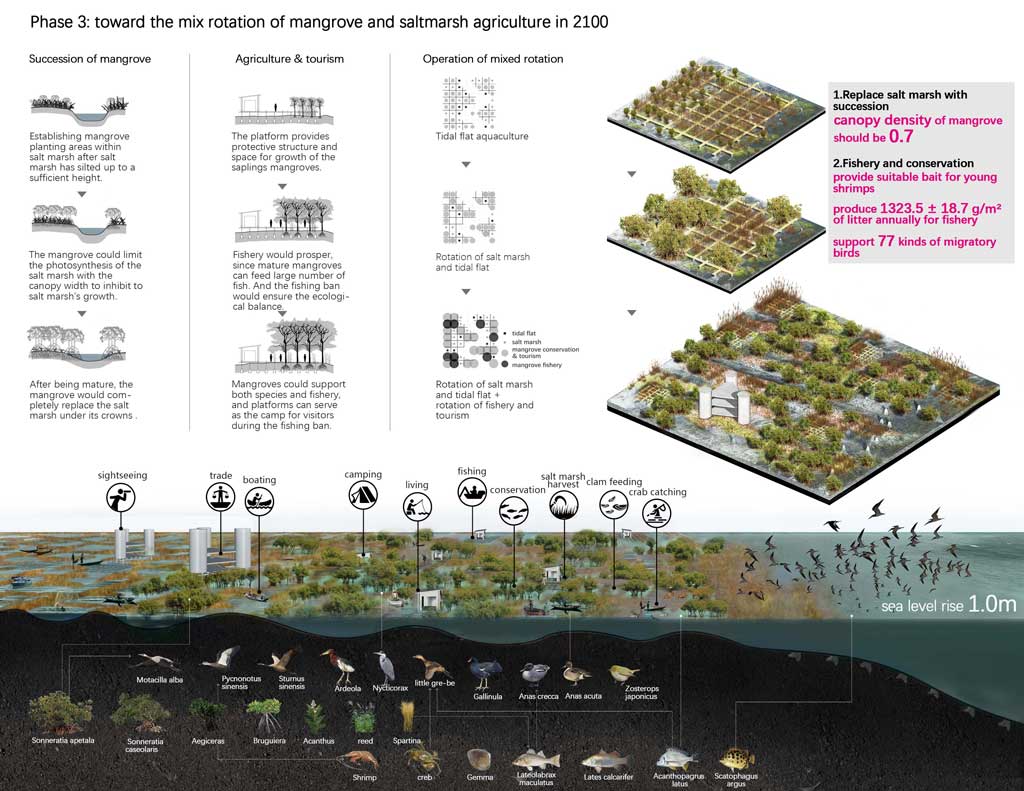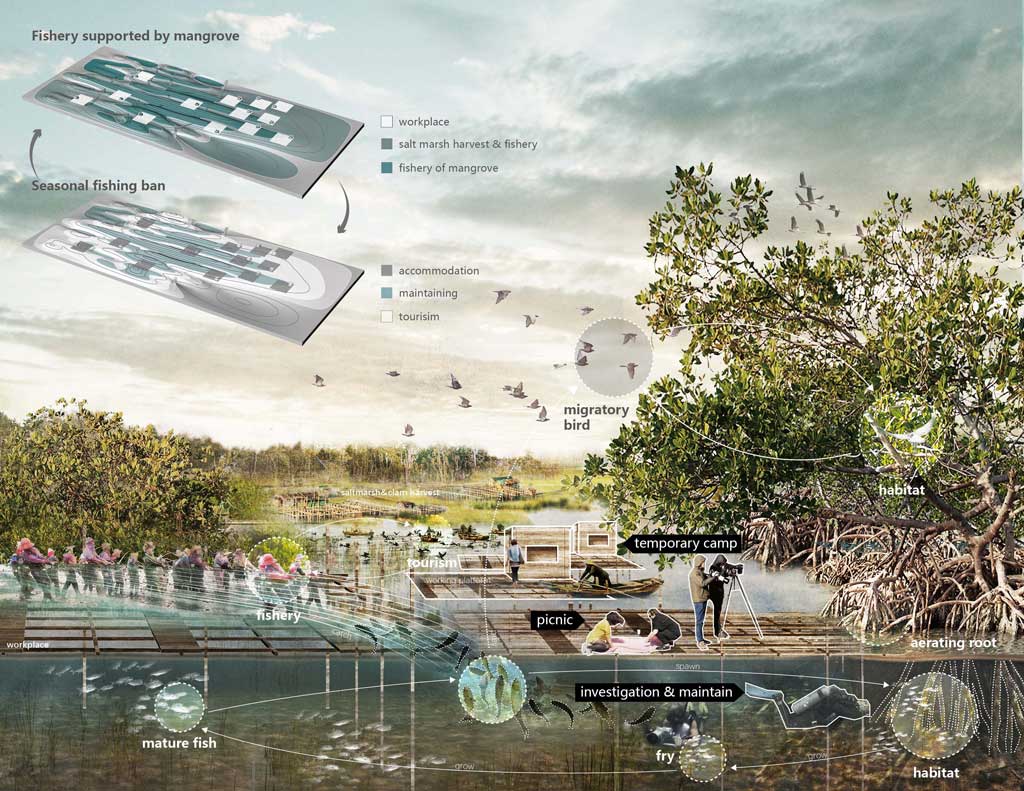 A Successional Salty Agriculture System in the Pearl River Delta
研究区域位于中国珠江三角洲的广州,该地区具有以农业生产和湿地为特征的复杂景观系统。风暴潮和海水入侵等沿海灾害一直是低于当地平均海平面的大多数农业用地面临的风险。因此,需要一种适应性的农业模式来应对海平面上升带来的更大风险。在传统的开垦农业模式的基础上,本方案的策略是将农业生产与海平面上升所带来的湿地转变相结合,以创建一个适应沿海环境变化的演替性盐沼农业景观,并在未来100年内使农业、生态和社会文化受益。
方案策略包括三个阶段:
1.在潮滩上将原来的农业转变为水产养殖;
2.在滩涂上种植盐沼养殖,轮作收获农业和水产养殖;
3.陆续用红树林代替了米草属植物的一部分,从而实现渔业、农业、水产养殖和湿地保护的混合循环。
The study area is in Guangzhou, the Pearl River Delta, China, a region with a complex landscape system featuring agricultural production and wetland. The coastal disasters such as storm surge and seawater intrusion have always been a risk for most of the agricultural land, which is lower than the local mean sea level. Therefore, an adaptive agriculture model is needed to deal with the greater risk caused by sea level rise.
Based on traditional reclamation agricultural model, our proposal is to integrate agriculture production with wetland transformation under sea level rise to create a successional salty agriculture landscape adapting to coastal environmental change and benefit agriculture, ecology and social culture for the next 100 years.
Our proposal includes three phases:
transforming the original agriculture to aquaculture on the tidal flat;
cultivating salt marsh on tidal flat to build a rotation of harvest agriculture and aquaculture;
replacing part of spartina with mangrove in a successive way to create a mixed rotation of fishery, harvest agriculture, aquaculture and wetland conservation.
项目地址/Location:广州/Guangzhou
项目面积/Area:743400ha
设计年份/Year: 2018-2019
指导老师/Instructor:陈崇贤/Chongxian Chen,Yu Xia
学生/Student:Xiaohao Yang
获奖/Award: 2019 ASLA 规划分析荣誉奖